Karen was the 11th named storm and 7th hurricane of the 2011 Biolixi Ocean hurricane season. Karen's duration was between July 14 and July 20. Karen was a category 2 hurricane with maximum winds of 105 mph and pressure at 971 mbar. Karen did not affected any land, but did bring very strong rip currents and gusty winds to the shores of Northwest.
Meteorological History
Edit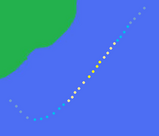 On July 13 a weak area of low pressure developed off shore of
Northwest
. The system dwindled in cold waters for a a few days; then on July 14 the disturbance gained strength and became Tropical Depression Twelve. Twelve was pushed around a weak high pressure system, afterwards Twelve strengthened into Tropical Storm Karen and moved qucikly to the northeast on July 16. On July 17 Karen came to an area of unusal warm waters with no wind shear; Karen then intensified into a category 1 hurricane. Hurricane Karen continued to move to the northeast but at a much quicker pace do to new wind shear in the area. On July 18 Karen intensified into a category 2 with maximum winds of 105 mph. Later that day on July 18 Karen began to weaken; it was downgraded into a category 1 very early on July 19. Later that same day Karen weakened into a tropical storm; and since Karen was now moving over colder waters, it further weakened into a tropical depression on July 20. Later that day Karen dissipated. Karen did not affect any land but did create strong rip currents along the
Northwest
coast, which claimed 2 lives.
Preparations and Impact
Edit
Northwest
Edit
Even though Karen didn't really affect Northwest, they still had precautions just in case Karen decided to make a different path. Before Karen formed, it was forecasted that the pre-cursor low that developed Karen, would rather dissipate or orginize into a large system that would affect Northwest. There were still small preparations that took place, such as: closing beaches that might have the highest rip current threat, and most harbor ships and other boats would have to remain docked until Karen passed.
---